Live from Gulfport, Mississippi!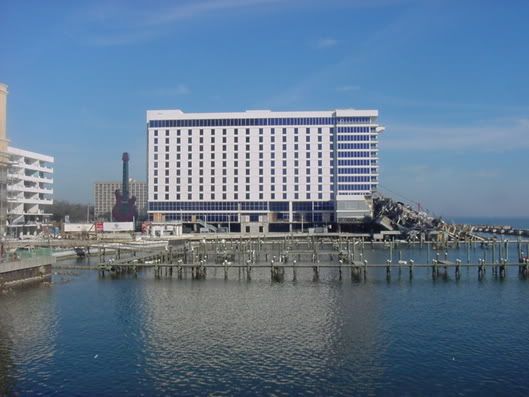 So I've been a road warrior this week. I'm back in Mississippi for work…this time for longer than 6 hours. It's been a hectic week as I've been working like crazy and on my feet all day. I definitely have noticed a turnaround from November when I was down here last. There is at least some attempt to start construction of the area. However, the hotel I am staying at is not one of the areas! Let's just say I was lucky to have electricity! I'll write more later but as for now I'm getting ready to head onto the airplane and head back home to NYC!
That image is of a nearby hotel/casino...as you can see the "casino" is still part of the Gulf of Mexico...