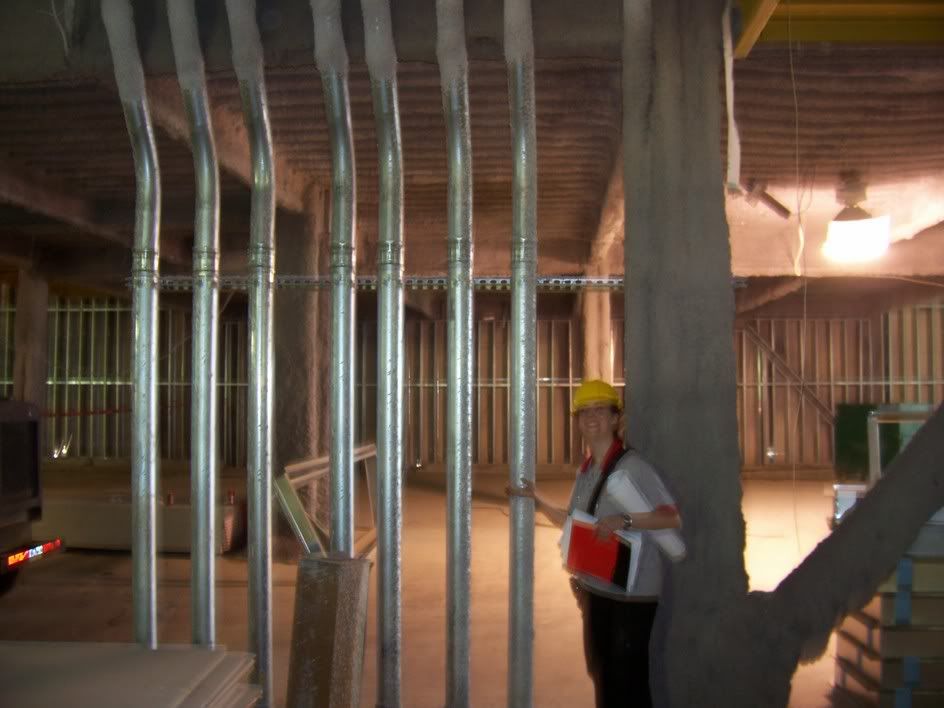 Sometimes you don't appreciate what you have until you don't have it. I'm sure this is not a news flash to most of you out there. However, I definitely felt this, this past week when I was away from the city that I now safely call home: New York. Mississippi, my friends, is definitely not my home. It's made worse by the accommodations I had...or lack there of.

Tuesday evening was the Orange Bowl. Penn State played in its first MAJOR bowl game since the 1994 season when they played in the Rose Bowl...and finished undefeated (and got screwed over for the national championship...but we won't go there). Anyway, I was looking forward to watching the game with my alumni group at a bar in the city. However, instead, I spent 3/4 of the game in limbo between NYC and Biloxi. By the time I arrived, it was the end of the fourth quarter and I was driving from the airport to my "hotel." I hesitate to use hotel as a) there was no telephone in the room b) no cable tv (one channel on the tv...in complete snow!) and c) no internet. Fortunately the one "snow" channel was the PSU game...so I was able to watch the triple OT battle in which Penn State came out victorious over the Florida State Criminoles in triple OT.

The rest of the week was spent working by day and bored to tears by night. I couldn't even really do work from the hotel since I had no access to my work VPN.

I didn't run while down there either since I literally stayed in the "hurricane zone." The beach is still littered with debris and still looks more reminiscent of a war zone. I hope that my company's engineering services can help in some small way to revitalize the area. We'll see.

This weekend was spent enjoying the city that I love. I ran a lot. This included my first long run of the year with Sempre Libera, her sister and AB. Two 4 mile loops including an 8:20 min/mile pace for the second loop. Rock on. Which reminds me...now you can track my progress in 2006 running....if you head to the side links and click on "Follow my running."

Which leads me to my 2006 plans for running. February 5th is the Gridiron Classic which marks my second anniversary....in NYRR racing! Unfortunately, the 5K is gone and it is now a 4 miler...where have all the 5ks gone??? Makes me sad. And it seems I know I won't run the Manhattan 1/2 marathon this year either...as it is now in January...so from the hottest 1/2 to probably the chilliest! So yeah...February 5...mark it down...my return to racing. Mmmmm can't wait to get back to it....

Well time to head to bed...5 day week ahead....yuck.